Prior to Brycen (Brycen Stephen John Halas 11/17/2007) being born, there was no reason to think that he had anything wrong with him. It wasnt till about 20 hours old, when his mom tried to leave the hospital and they wouldn't let him due his fast breathing...that it was discovered there was a problem.

He was shipped to Spectrum where they discovered Brycen had a heart defect called Hypo-plastic Left Heart Syndrome.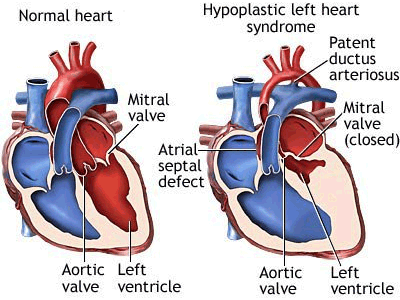 He was then transported to Childrens Hospital of Michigan (Detroit) where he has now undergone his first and second triple bypass open heart surgeries. His first surgery at 9 days old (Dr. Walters) and second at 8 months old (Dr. Delius).

Brycen just had his third surgery on June 1st, 2011 at the age of 3½ with Dr. Walters in Detroit. Currently, Brycen is 5 years old, and doing great!

Your prayers are appreciated for Brycen and all babies born with Congenital Heart Defects.

Our fundraising efforts go to Make A Difference. We are now a registered 501(c)3 Corporation, so your gift is tax deductible.



Our Mission:

• To raise awareness to the public of babies born with Congenital Heart Defects.

• We hope to financially help families who have a child born with CHD. Meeting needs that their Health Insurance doesn't cover like the financial burden of traveling to medical destinations for treatments, testing, or surgeries. As well as room and board while they are away form home.

• To provide a home cooked meal or two to families once they get home from long, emotional trips from surgeries. Often times they must leave behind other children and may need financial support for child care expenses.